Are you thinking, "What is that?" Well, at ScrapShotz, look no further. We are having a rollicking game of layout tag and the summer Sketch-athon.
Take a look at the beautiful work of the ladies that participated in the July layout tag below.
To start things off, I did this layout.
Lynnette then created this beauty of her scrappy family :-)
Rosie showed off her cutie patootie!
Gail whipped up this adorable layout of her cats!
Lorraine made this paradise layout....aaaaah....
Rebecca's daughter is showcased here - gosh, she is gorgeous!
Jess created this awesome baseball themed layout!
Maggie created this Rock Star layout!
And Kelly captured this wonderful moment!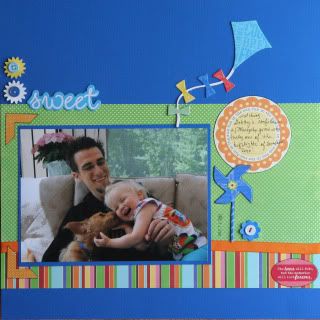 So what do you think? Care to join us for some scrapping fun????